Wow! The country of Japan asked their citizens to include a record of what they were doing in 15 minute intervals. This was done as part of their census and what's best is they released the data publicly and Jonathan Soma took the results and made a visual graph of the data. Sweet!

Tip: Click on the small text link that says "Everything" to expand the view, or double click on the graph to zoom.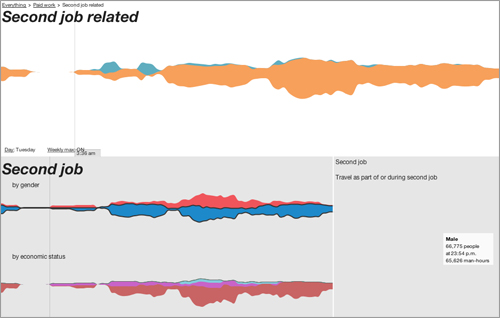 I got the link via Kottke.org.