The other night I wondered about the pictures we have on our currency and decided to research the portraits behind these pictures. Surprisingly, I couldn't find too much collected research online and so I've decided to post my findings.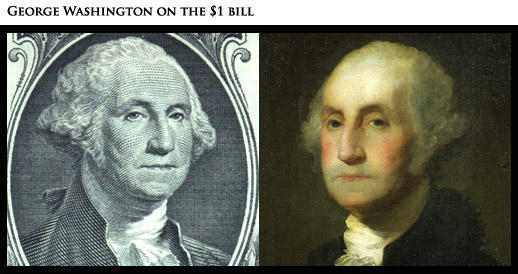 George Washington: Gilbert Stuart painted a number of portraits of George Washington. More than 100 in fact. One of the biggest no-nos in the design community is the horizontal flipping of photos of people. Because your face is not perfectly symmetrical, it is frowned upon as a design technique.
Despite this, our $1 bill contains a reversed picture of George Washington.
It's really difficult to tell whether the above photo is the exact match. I have prepared two of the likeliest possible photos and matched them up so you can see how closely they match when reversed.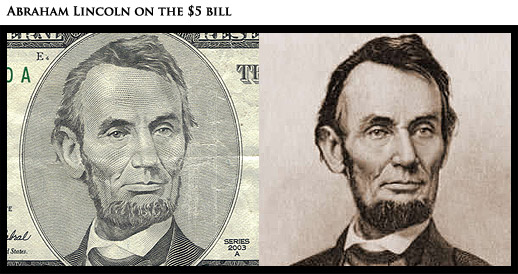 Abraham Lincoln: The easiest of the bunch to declare an obvious match.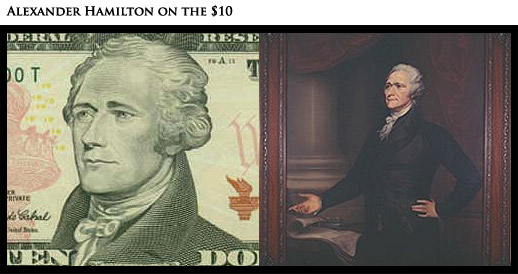 Alexander Hamilton: The first Secretary of the Treasury (appointed by George Washington). The portrait is by Caroline L. Ormes Ransom.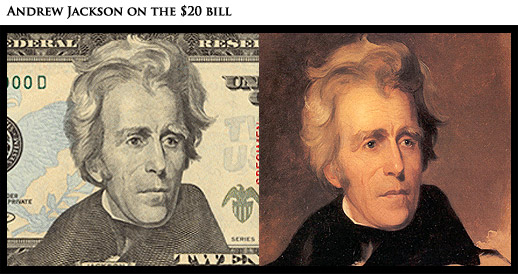 Andrew Jackson: I bet you didn't know that Grover Cleveland was on the $20 bill in 1914. Trivia: Jackson held an open house party where a 1,400 pound (635 kg) wheel of cheddar cheese was served as refreshment. The cheese was consumed in two hours. View full photo.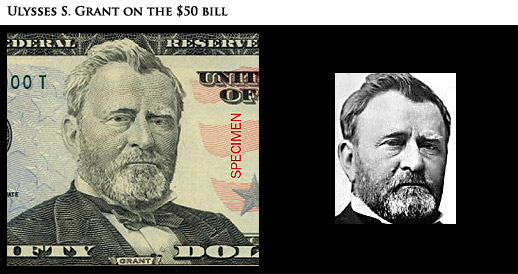 Ulysses S. Grant: This was the best photo I could find that is the exact same as the currency. It is obviously the same picture though, as you can see the hairline is the same.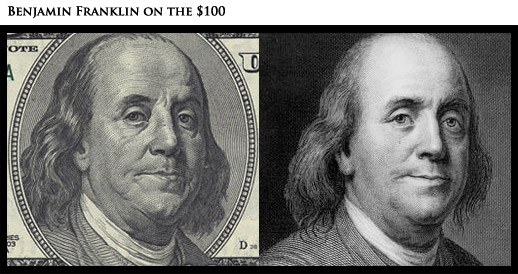 Benjamin Franklin: Probably one of the coolest founding father. He wasn't just a diplomat, but an electrical genius and very wise. This picture is inspired by an an engraving from a painting by Joseph Duplessis (1783). View full picture.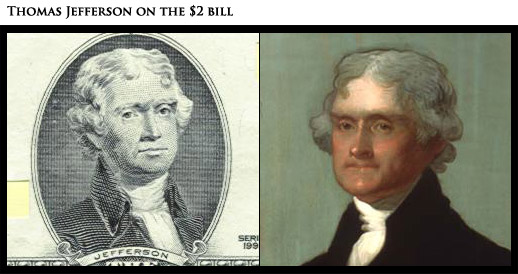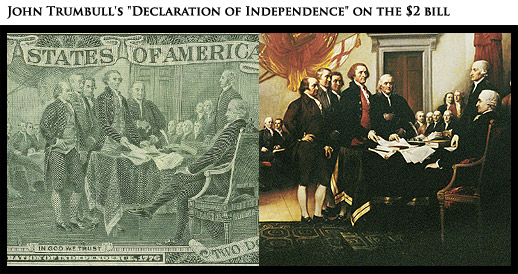 Bonus: The $2 bill is rarely used, but still printed (about 2% of all currency printed). The painting on the reverse side is John Trumbull's "Declaration of Independence."
Sources and larger pictures: