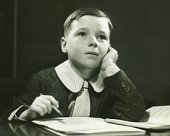 One of the key things I'm learning about as we build our web application, is that it's far too easy to lose sight of what your product does.
Originally when we set out to build Roundup, it was just a tool for tracking your time.
Over time we realized a lot of people create lists of things they need to do, and then track time against those lists.
So we added a task area.
Of course, we couldn't stop there. We knew we had tasks and tasks are always associated with a project. So we had to create methods for managing projects and clients.
Before we knew it, we weren't sure if we were building a time tracking application, or a product that helps you manage your projects.
This presents a number of questions. Where does our product fit in the market place? Does it compete with time tracking applications or project management applications?
Do we market it as a time tracking application (its strength) or as a project management tool?
And does it step up to the plate in every area? Or is it strong in one and weak in another?
These are the challanges we are facing at the moment. I will of course continue to post here about our progress.