This month I've stumbled across two really great improvements to every day products. The stapler and the highlighter. Nothing beats a photo, so here goes:
A precise stapler
This stapler has an indent so that every time you staple a piece of paper it's the same. How freaking brilliant.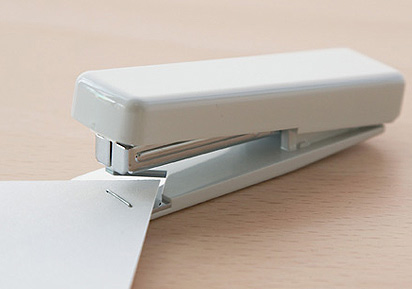 Kukuyo highlighter
This highlighter makes it easy to circle or just highlight — fantastic and simple.