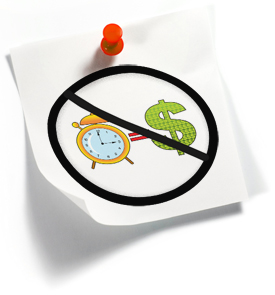 What time tracking application do you currently use for your business? There's definitely a lot to consider, and I think everybody is looking for something a little bit different.
Here's what I have been looking for:
Logging of time with start and end date stamps – I need to know when this time was logged… not just the day it was logged.
Easy invoicing – either in the service, or really great export options to Excel or another invoicing app – like Freshbooks.
An OS X app – it's 2012 people, I need to do this on the desktop. Also, iPhone apps are great and I like that as a bonus.
Daily report – I posted a few years ago about how I work, and one of the things I love about Complete Time Tracking Pro is the daily report. It's beautiful and shows me the gaps in my time logs.
So, what are some of the apps I am considering:
Complete Time Tracking Pro – have used this for over 5 years – awesome Windows app, but it's time to move on to something that's a little more modern, and web based, and has an OS X desktop app. I know certain people (yes, you) will think it's crazy to move on, but I'm not so convinced that another app will really reduce my productivity or reduce my ease in invoicing.
Harvest – seriously considering this as a viable option.
Toggl – looks really nice and I like some of the interface ideas they have implemented.
I may do another post in the future about my selection. If you're interested in this topic, check out my article from 2010 about my obsession with time tracking.